---
www.stampshows.com incredibly low advertising prices
---
WE ARE NUMBER ONE AT GOOGLE.COM.
JUST TYPE IN "STAMP SHOWS" AND SEE!
---
HISTORY
When I started this website in May 1996, I put up thousands of Stamp Shows for FREE. I found I was spending up to 100 hours each month designing custom webpages, entering information and keeping the website up-to-date. So, I began charging a small fee for providing this valuable service. This fee is well within the budget of any Stamp Show promoter or Stamp Club Show.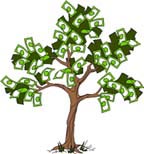 Unfortunately, money does not grow on trees.
WHAT DO PROMOTERS GET?
You get a custom webpage with all the information on your Stamp Show which is hotlinked from your state's Stamp Shows Calendar. The website is viewed by thousands of potential customers and dealers each month, thereby increasing the attendance at your show. Any last minute changes can be updated very quickly at no extra charge.
COST
The cost of advertising on www.stampshows.com is very reasonable at $8 per show day. This low rate means placing the URL (example below for Anytown Stamp Club) on all the printed advertising for your Stamp Show, including posters, flyers, postcards etc. A copy of your mailout (e.g. postcard) for each show should be sent to the address below for verification.
www.stampshows.com/anytown_asc.html
All lower case letters are used (NO CAPITAL letters).
Without the URL (example above) on all the printed advertising for your show, the rate is $10 per show day.
STAMP AND COIN SHOWS
If your Stamp Show also has Coin Dealers, you can have the same webpage put up at www.coinshows.com (which we also own). Just add 50% to the rate for your www.stampshows.com webpage.
REGULAR STAMP SHOWS
Say you have 4 similar Stamp Shows planned for this year.
This is how it will look in your state/province's Stamp Show calendar.
March 9. Anytown. State Stamp Show.
May 11. Anytown. State Stamp Show.
August 10. Anytown. State Stamp Show.
November 9. Anytown. State Stamp Show.
Clicking on the first show - March 9 (this example is not hotlinked) will bring up your show's custom webpage with all the information on it. The other 3 shows are in italics as they are the same as the first show - just the date has changed.
On approximately March 10, the March 9 show would be removed and the May 11 show would be hotlinked. Also, the webpage would be changed to reflect the new date.
PAYMENT METHOD
You may pay by Check, Money-Order, Cash (U.S. Dollars only), CREDIT CARD or PAYPAL.
CREDIT CARDS

.

.

.

Credit Card holders, please Click here to e-mail or fax me your show information, and include your:
Credit Card Number
Expiration Date
Name on the Credit Card
Name of Card-Issuing Bank.
Your billing address (including zip code) & Phone number.
PAYPAL - go to http://www.paypal.com, sign in and click on "Send Money". At that webpage, enter our e-mail address next to "Recipient's email address" and make your payment.
May 2008 address update.
After 15 months, I have now left Iraq and returned to the U.S.A..
Your Check or Money-Order should be made payable to "Paul Edney" and mailed to :
Paul Edney
www.stampshows.com
P O Box 8391
Honolulu HI 96830
U.S.A.
UPDATES
Updates to webpages are done regularly. Emails are checked at least twice a day. Webpages can be changed at any time to reflect new information, at no extra charge.
---
SOME FREQUENTLY ASKED QUESTIONS
WHAT DO I GET FOR $8 ?
You get a listing in your state Stamp Shows calendar with a link to your very own customized webpage. This webpage will contain all the information on your coin show. It can also include a map, a picture of any cachet or postmark to be issued at the the event etc. There is no limit to the amount of information that you provide, as long as it is relevant to the Stamp Show. If you have your own website a link will be provided directly from your web page, plus stampshows.com Stamp Yellow Pages Directory.
HOW LONG CAN I KEEP MY SHOW ON www.stampshows.com ?
As long as you want to - up to one year - longer for international shows.
CAN I GET A WEBPAGE FOR MY SHOW RIGHT AWAY ?
Yes, just e-mail me with the information and I will put up a custom webpage for your show right away (usually within 24 hours or less) without waiting for your payment which you should mail to me at your earliest convenience (see address above) or pay by Paypal.
WHAT IF I HAVE TO MAKE SOME LAST MINUTE CHANGES ?
No problem, just e-mail me with the information and I will put it up for you - usually the same day. There is no extra fee for any updates.
SHOULD I STOP ADVERTISING IN THE PRINTED STAMP MEDIA ?
Absolutely not. This website should be seen as a valuable addition to the printed Stamp media. The more you spread around your advertising, the better.
WHAT IF I DON'T PAY FOR A STAMP SHOW AD AT www.stampshows.com, WILL IT STILL BE LISTED ?
Yes, even if you decide your Stamp Show is not worth $8 to reach tens of thousands of potential customers, your coin show will still be listed, but only in your state calendar section and without a specific date or contact information. No custom web page. Here is how such non-paying shows would be listed.
Summer. Yourtown. 6th Annual Stamp Show.
Fall. Anytown. Semi-Annual Stamp & Coin Show.
YES, BUT OTHER WEBSITES HAVE SIMILAR INFORMATION.
I know there are other websites giving out Stamp Show information. Most of them have very few shows. Also, can you remember their website's name? This website's name is easy for everyone to remember. When a stamp collector or dealer is looking for a Stamp Show on the web, what is easier to remember than stampshows.com?
WE ARE NUMBER ONE AT GOOGLE.COM.
JUST TYPE IN "STAMP SHOWS" AND SEE!
Thank-you and good luck with your Stamp Show(s)
---
back to previous page